The China-America Vocational and Technical Education Council has developed several programs that are designed to help students in Vocational and Technical colleges develop real world business skills.
CAVTEC and with the help of our partner organizations in China and the United States delivers educational programs to students as well as to teachers and administrators. Our goal is to help schools in China launch and maintain their own innovative programs with the help and support of CAVTEC.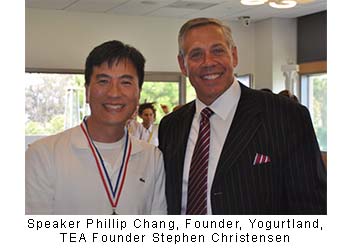 Entrepreneurship: Innovation and Creativity
The challenges faced by students in China grow more complex every day.
In order to move forward, students need to learn how to develop fresh ideas, innovative solutions and thereby aspire to become visionary leaders who can make them happen. Very often, these visionary leaders are also entrepreneurs. China's future depends on the next generation of entrepreneurs, young people with new ideas and big dreams and the tools and training necessary to realize them.
CAVTEC's Entrepreneurship program delivers hands-on training with the help of its Entrepreneurship team and its well developed curriculum.
It's never too early to teach young people the basic principles of business and entrepreneurship. CAVTEC provides vocational school students with real-world business training that helps students become leaders with ethics and integrity.  CAVTEC's Entrepreneurship program teaches the principles and practices of entrepreneurship and how to start a new business.
Business Plan Competition
CAVTEC sponsors a Business Plan competition in China. Students learn how to develop their business ideas as well as the passion in their hearts for business.
Concordia University's school of business dean and entrepreneur catalyst, Stephen Christensen, along with other business faculty and successful entrepreneurial business leaders provide training.
As part of the competition, student teams write business plans and learn best business practices and strategies for starting a business.
For more information about our programs, please contact us.